Hi friends! I just put the finishing touches on the new projects for 2022 in Hand Painted Holiday! If you have purchased this class in the past all you have to do is log on and you will see the new section in the course curriculum. If you are not enrolled in this class but would like to be I am giving you a 40% discount now through Dec 1st, 2022, simply click any of the discount links in this blog post or use coupon code 40OFFNOV22 if the discount doesn't appear automatically. regular price is $39, with the discount it's $23.40.
For this year's add-on, I wanted to create projects that would be easy enough to do with a group of friends or family. I have created 3 ornaments/tags that can be painted on wood slices or watercolor paper. I encourage you to share your love of painting with your friends and family. Why not invite your loved ones for a paint party, put on some holiday music, make some cocoa and cookies and paint together! I know I have been missing community lately so I hope this inspired us all to paint together!
Here is what else you will find in the class!
Christmas is the season of giving and you can give all of your loved ones a small hand-painted token from the heart! In this course, I will teach you how to paint several beautiful holiday greeting cards that your friends and family will cherish.
We will warm up by painting sweet little gift tags that recipients can save and keep as ornaments or even bookmarks. These small projects are a great way to practice, warm up and use up scraps of watercolor paper.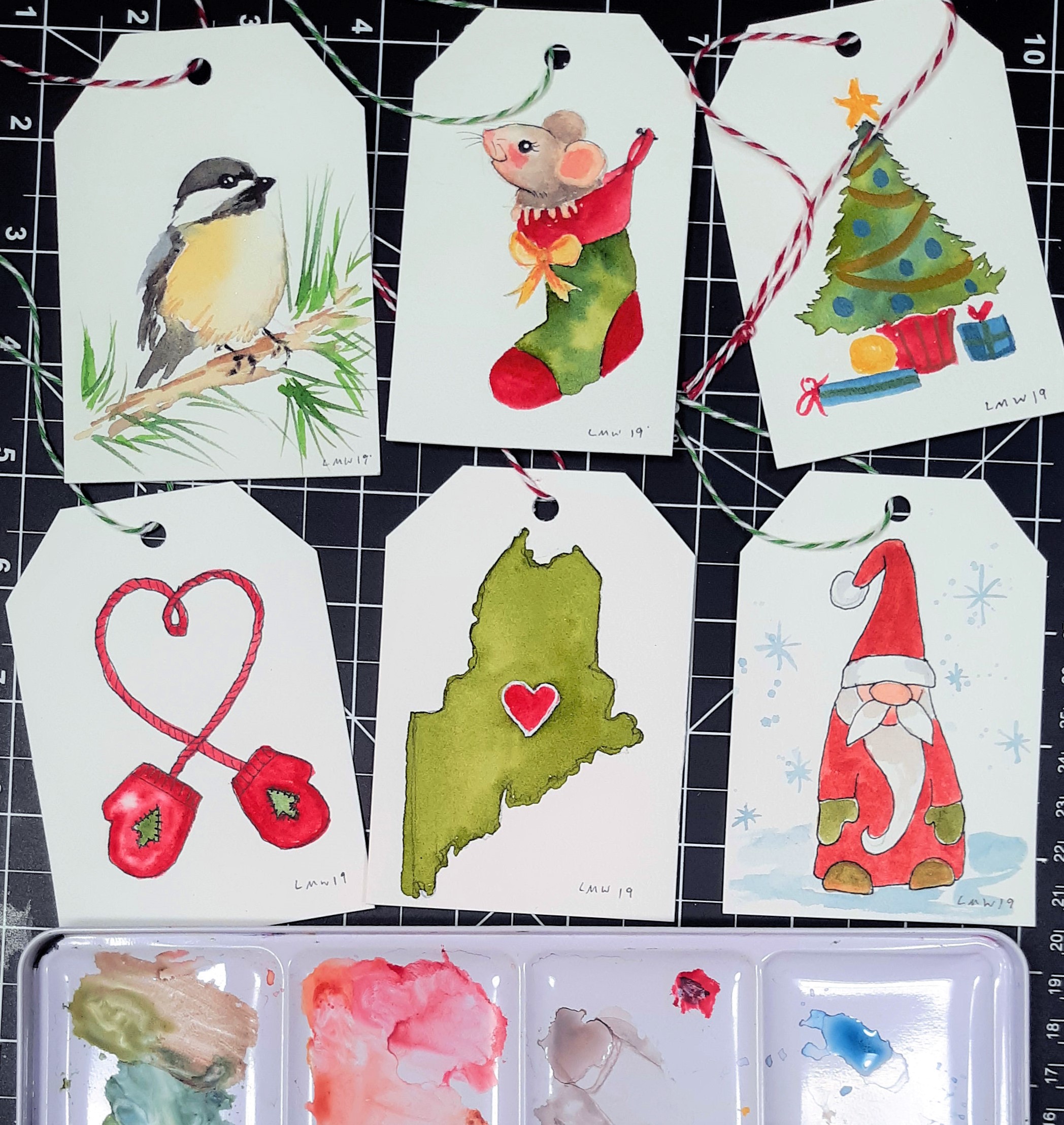 This affordable course is suitable for watercolorists of all ages and painting abilities. Grab your paints and let's get started!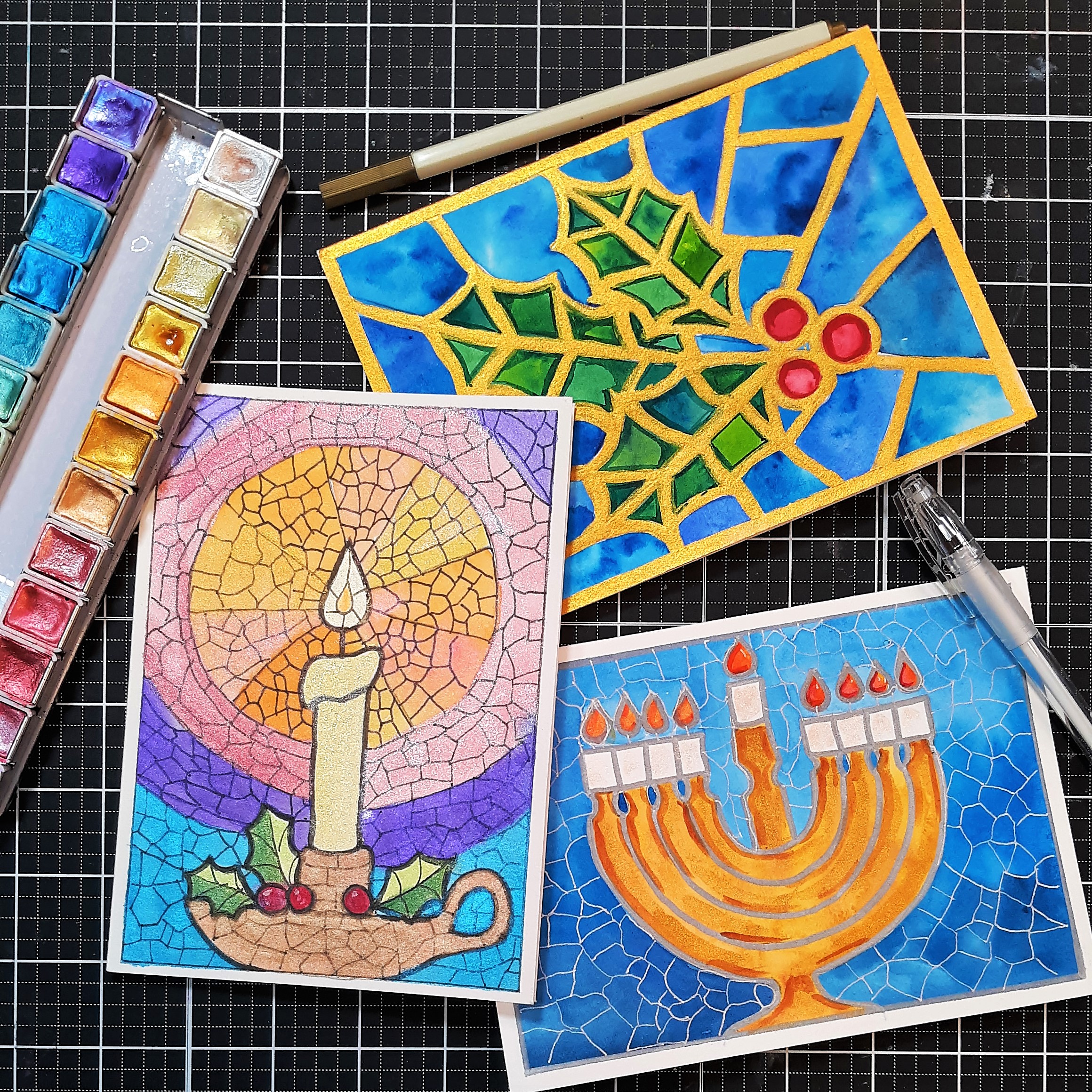 In the above bonus add-on for 2020, we explore using metallic watercolor for a stained glass effect!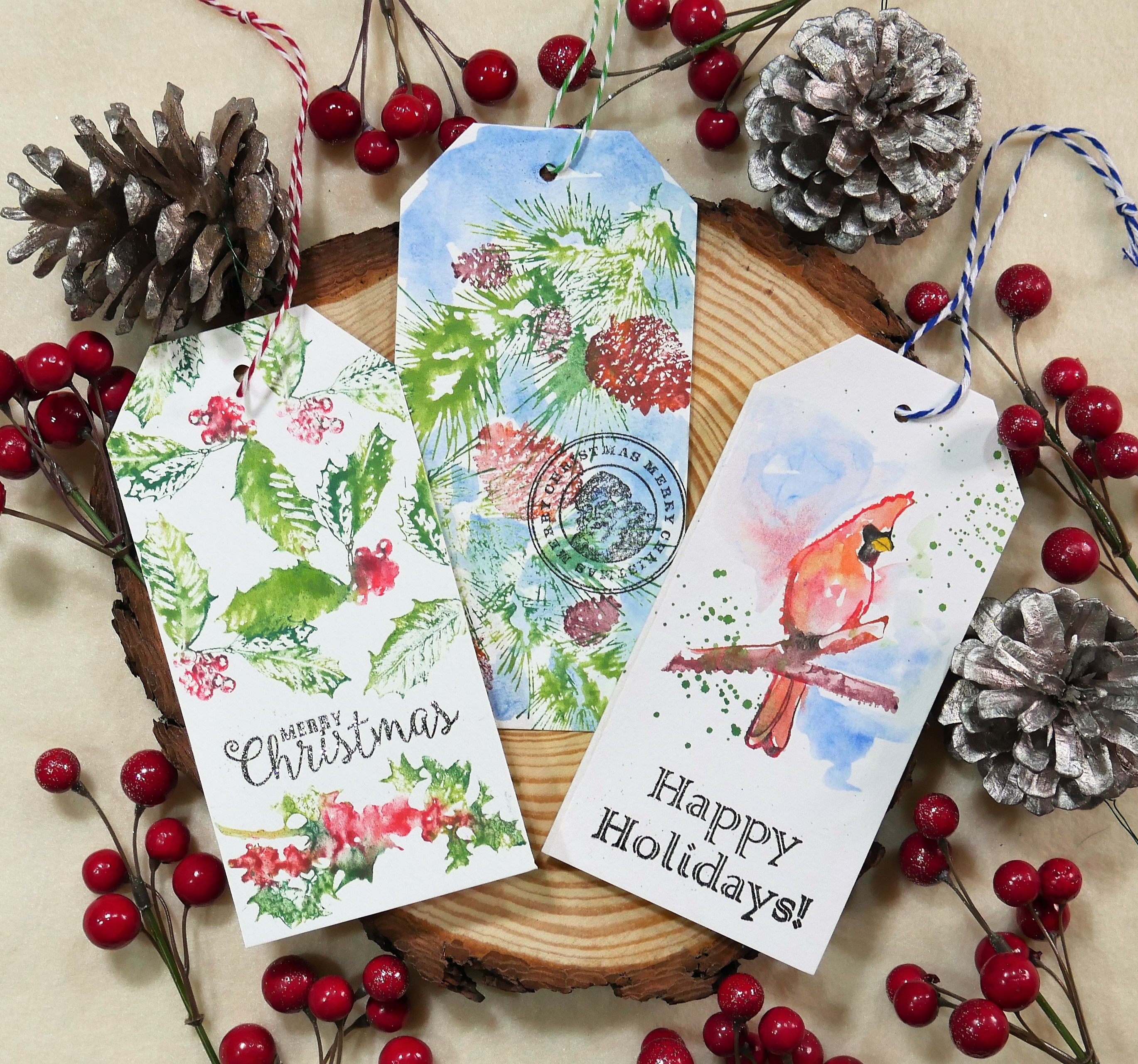 NEW for 2021, I added cards and tags featuring Inktense Blocks but you can use any watercolor crayon, stick, or woodless watercolor pencil you have!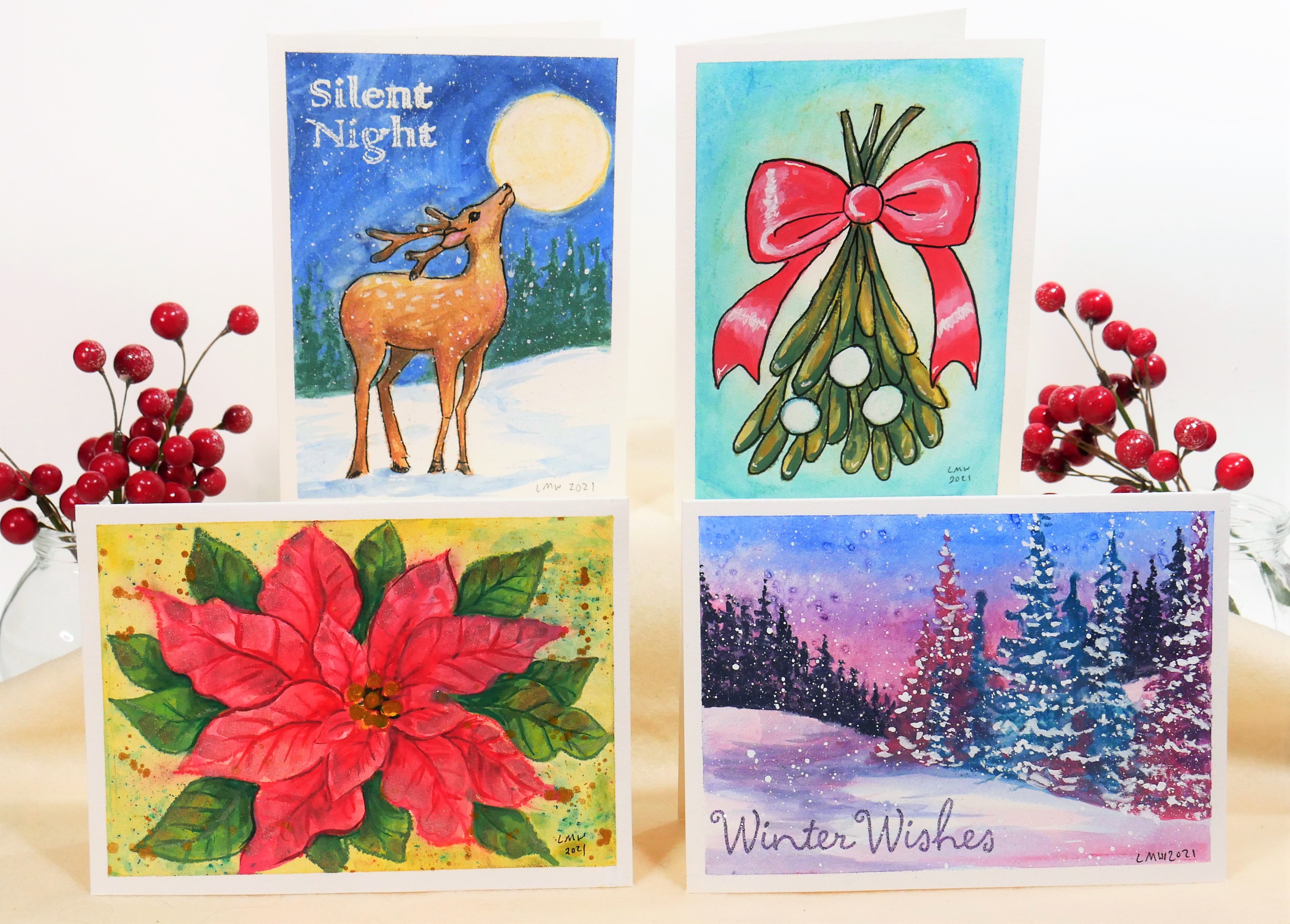 I hope to be adding new projects to Hand Painted Holiday for years to come. Remember, once you purchase the class you get all future updates at no extra cost. Click here to enroll and save 40% on Hand Painted Holiday! Don't wait, this offer expires on 12/1/22. Happy holidays and as always happy crafting!